Set Out on an Adventure of a Lifetime with a Career at Interior Health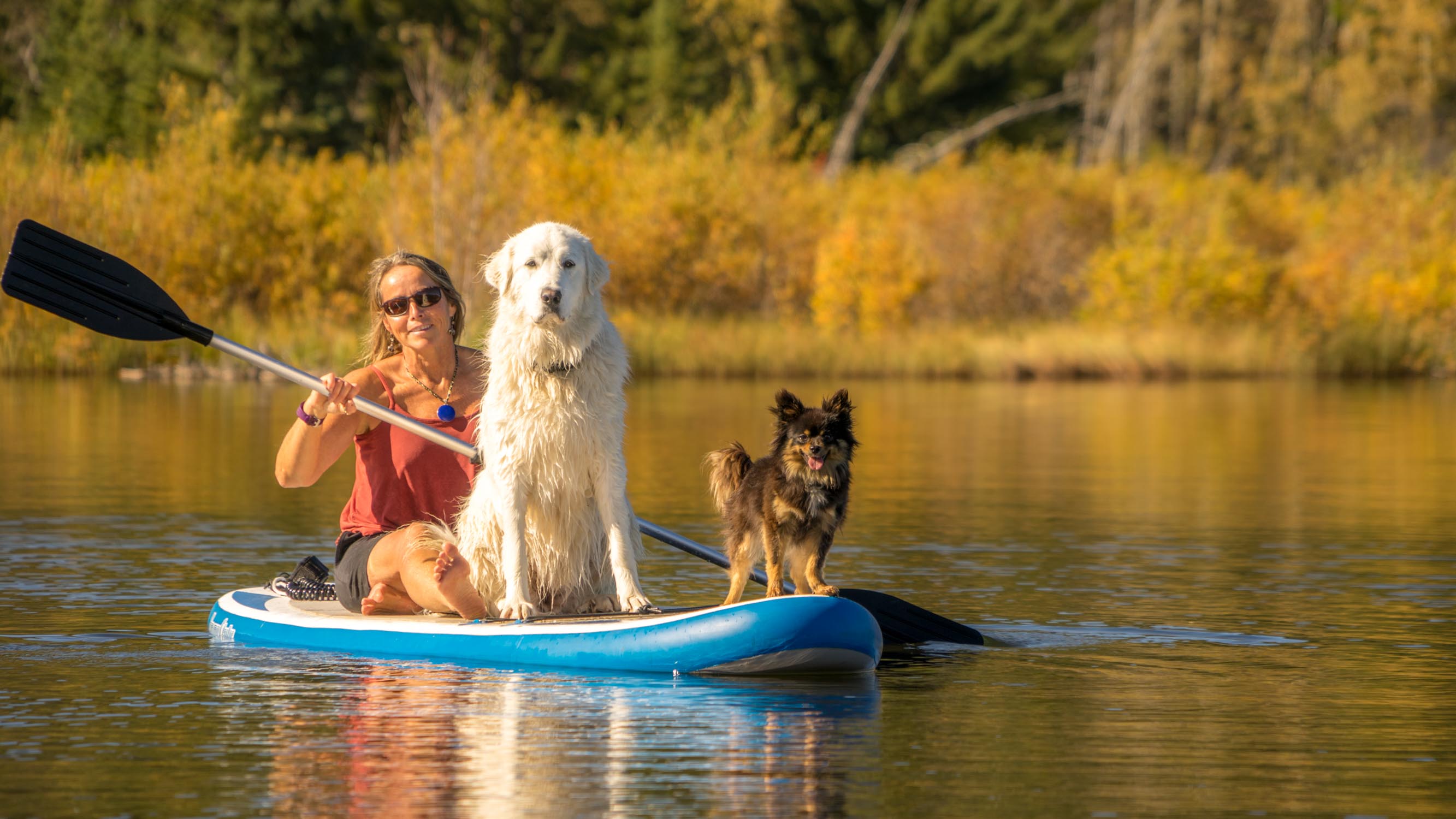 Nurse Practitioner (NP) Patrice Gordon travels a lot for work, but the only traffic she encounters stands on four feet.
"I drive a lot in my work and don't resent it a bit. The closest thing I see to a traffic jam is a herd of cattle, horses, deer or a sow bear and her cubs crossing the road in front of my vehicle," says Gordon.
The life of a rural community worker at Interior Health (IH) is far from predictable, but that's just the way they like it.
Who We Are
To be a successful nurse in a rural location, Registered Nurse Ruth Kuehl-Venn believes you have to be able to go from zero to full speed in an instant. She says the ideal candidate has to be a person who remains calm in extremely stressful situations. "If you panic, you won't survive as a nurse in a rural community," says Kuehl-Venn.
Working in rural communities, you also have to be a people person. IH physician Dr. Rob Coetzee has a caseload of about 1,500 patients. Each time he is in Ulkatcho, part of the Dakelh Nation located on the western edge of the Chilcotin, four or five additional new patients arrive for appointments.
Dr. Coetzee is the first physician based in the IH region to see patients in Ulkatcho, which was previously covered by physicians from Bella Coola. The incredibly friendly residents have made him feel welcome.
"It's easy to strike up a conversation," he says. "They might tell me about their gold mining expedition or their hunting trip last week or what the fishing is like. If you have time to do that, it creates a sense of trust."
Where We Work
Spread out across 4 regions, employees work in hospitals and health centres to treat patients in underserved communities, including: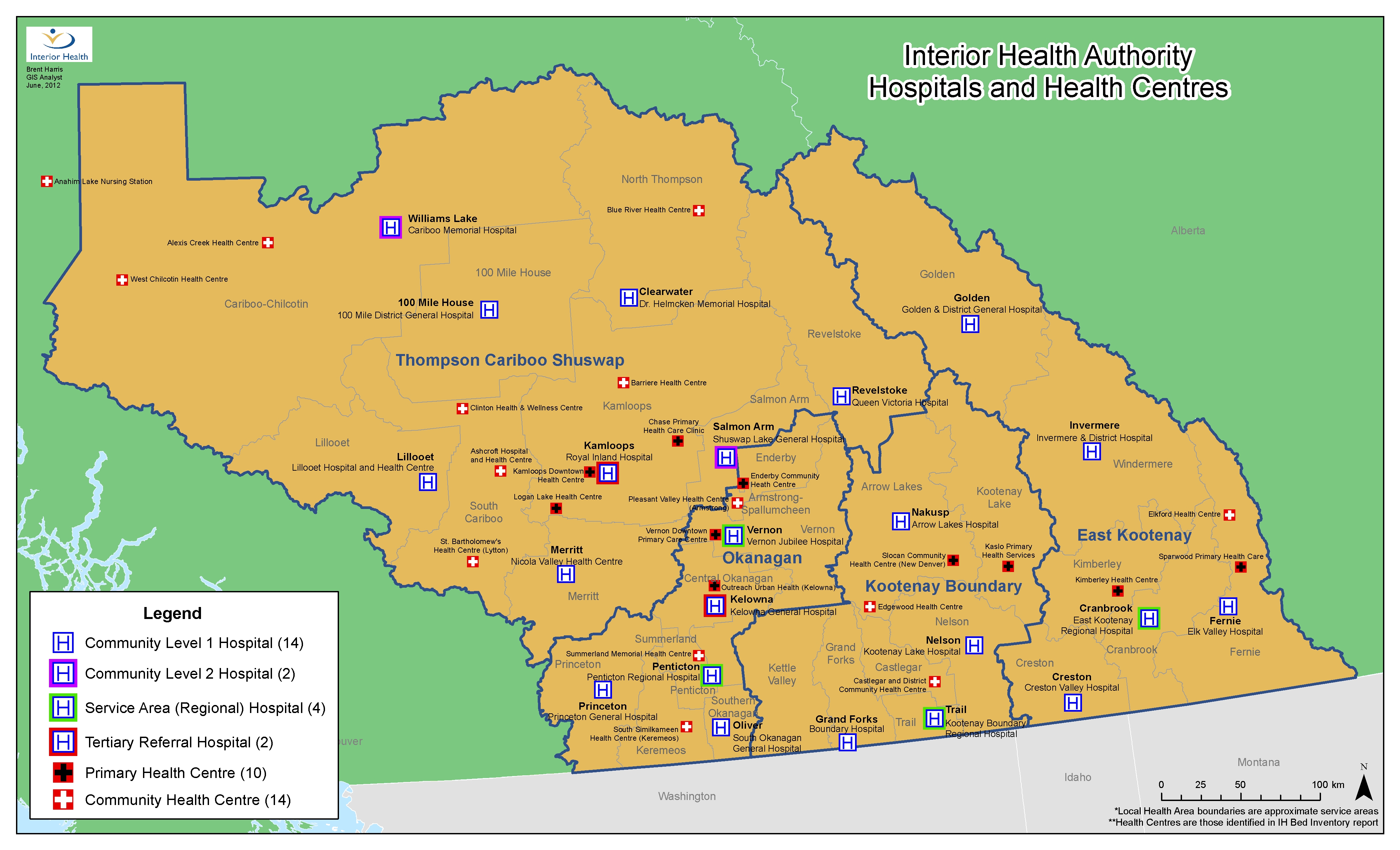 Affordable Rural Living
Living and working in smaller communities within BC, IH employees benefit from the lower cost of living. Click to learn more about the specific housing, transport, personal costs, and taxes for each BC city.
In addition, Canada Loan Forgiveness Programs offer eligible recent graduates an opportunity to exchange loans for work in the community.
Graduates in select in-demand occupations can have their BC student loans forgiven by agreeing to work at publicly funded health care facilities in underserved communities in BC, or working with children in areas where there is an identified shortage in BC.
Loan forgiveness programs remove the burden of an expensive medical education so that recent graduates can focus on helping more Canadians get the health care they deserve.
How We Grow
As we look to the future, IH is focusing on five key strategies to help shift the health care system away from hospitals and into the community.
Of those strategies, one in particular focuses on a renewed system of care for rural BC. Incorporating primary care with effective person-centered pathways to other health care services, we will improve access and service quality across rural and remote communities.
"The beauty of the communities and the area I work in comes from the people I have the privilege of working with every day. The Chilcotin region has an abundance of natural beauty that provides a playground for outdoor activities," says Gordon.
In addition, the BC Ministry of Health has laid out a policy objective to provide quality, sustainable, rural health services for patients. Partnering with IH and other local service providers, the BC Ministry of Health aims to improve the patient and family caregiver experience and implement their plans across all rural or remote geographical service areas.
"I get great support from Kelowna for various programs; IH truly tries to understand rural health care. Although you may be geographically isolated, you are never isolated by IH," says NP Leala Tomlinson.
Excited to join the Interior Health team in a rural community?