Come live, work and play...where others only vacation!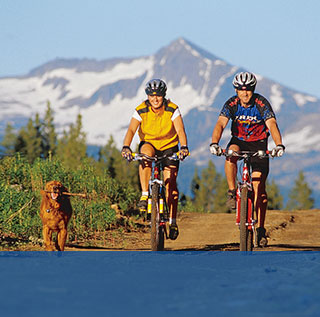 Come live, work and play...where others only vacation!
Search By Category
Search By Location
FOOD SERVICE WORKER
Apply Now
Job ID 01016766
Date posted 08/11/2017
Job title
:FOOD SERVICE WORKER
Community
:SUMMERLAND
Facility
:SUMMERLAND HEALTH CENTRE
Status
:CASUAL
Position Summary

Summerland Health Centre is looking for casual Food Service Worker to join their team! If you have a Food Safe Certificate and Grade 10 or equivalent combination of education, training and experience....Apply today!

As a team player you will perform a variety of duties within a Food Service Operation such as:
• Portioning and serving meals and beverages within a dining room and/or cafeteria operation;
• Counts, weighs and/or measures ingredients for assigned food preparation area;
• Washing and peeling vegetables and fruit;
• Assembles beverages and food items - tea, coffee, sandwiches, salads, bag lunches, items for Meals on Wheels;
• Washing dishes and utensils;
• Setting up and delivering meal carts;
• Cleaning of food service areas.

Hours of work: Rotating Days/Evening, 06:30 to 14:30, 13:30 to 18:30, 14:30 to 18:30

This is a Casual opportunity. Casual means there are no guaranteed hours and work requirements can vary from 0 - 37.5 hours per week.

Come live, work and play where others only vacation. Make a difference. Love your work. Apply today!

Interior Health strives to create an environment where you enjoy the work you do, the place where you work, and the people around you. Everyone plays a role in the care continuum. Together, we create great workplaces. Interior Health has been named one of BC's Top Employers for 2016! This special designation recognizes the BC employers that lead their industries in offering exceptional places to work....Be part of a dynamic team!

Come and join us! Our focus is on giving people room to grow, to make an impact in the lives of others.


**Please Upload Food Safe Certificate!**
Qualifications

Education, Training and Experience:
• Grade 10,
• Or an equivalent combination of education, training and experience
• Food Safe Certificate

Skills and Abilities:
• Ability to communicate effectively both verbally and in writing.
• Ability to deal with others effectively.
• Physical ability to carry out the duties of the position.
• Ability to organize work
• Ability to operate related equipment.
Apply Now
By being hired into one of our Support Services jobs at Interior Health Authority, you'll be a key member of the Interior Health Authority team. Professionals in Support Services careers come from a variety of backgrounds, bringing an assortment of knowledge and skills to every area of our business. Please click on your desired Support Services job below to learn more about the exact qualifications.
A job in Support Services at Interior Health Authority may be waiting for you!
Profile Connection
Login to your existing profile and check the status of your applications.
Interior Health Magazine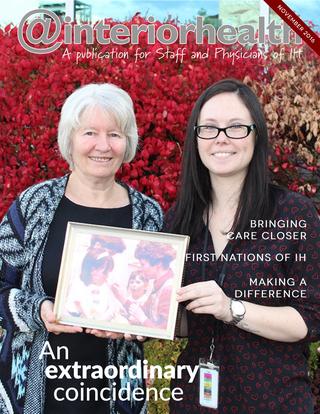 Job Matching
With just one click and a connection to LinkedIn, we can find jobs for you that best match your work experience.