Come live, work and play...where others only vacation!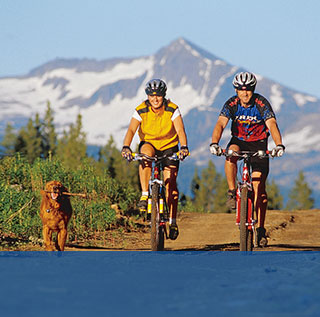 Come live, work and play...where others only vacation!
Search By Category
Search By Location
PHYSIOTHERAPIST
Apply Now
Job ID 01031859
Date posted 10/12/2017
Job title
:PHYSIOTHERAPIST
Community
:PENTICTON
Facility
:PENTICTON REGIONAL HSPTL
Status
:RELIEF PART TIME (0.44 FTE)
Position Summary

This position works within the Acute Medical area of the hospital. It is a temporary relief part time position until the return of the incumbent (no known date of return) and could lead to further employment opportunities with Penticton Regional Hospital in the future. Scheduled shifts are weekends and stats (08:00 to 16:00 hours).

The Penticton Regional Hospital (PRH) is in the Okanagan health service area and responsible for providing core medical and surgical specialty services to patients throughout its service area. Located in Penticton, between Kelowna and Oliver, PRH offers services including 24 hour emergency and trauma services, acute services, ambulatory and outpatient clinics, and diagnostic/paramedical services.

The Physiotherapist works independently and collaboratively as part of a multidisciplinary rehabilitation team providing physiotherapy services including assessment, treatment planning and implementation, program planning, consultation, equipment prescription and education of clients and/or their caregivers to promote functional independence and enable the client to achieve and maintain optimal health outcomes.

PRH Physiotherapy Services have acute, community and residential working together to provide a seamless continuum of care. We have a wonderful team of people with a passion for their profession. Ongoing professional development is encouraged and valued. The focus of practice is acute care priorities.
Interior Health strives to create an environment where you enjoy the work you do, the place where you work, and the people around you. Everyone plays a role in the care continuum.

Interior Health has been named one of BC's Top Employers for 2017! This special designation recognizes the BC employers that lead their industries in offering exceptional places to work.
Qualifications

We require current registration with the College of Physical Therapists of British Columbia (CPTBC).
Apply Now
By being hired into one of our Home Health jobs at Interior Health Authority, you'll be a key member of the Interior Health Authority team. Professionals in Home Health careers come from a variety of backgrounds, bringing an assortment of knowledge and skills to every area of our business. Please click on your desired Home Health job below to learn more about the exact qualifications.
A job in Home Health at Interior Health Authority may be waiting for you!
Profile Connection
Login to your existing profile and check the status of your applications.
Interior Health Magazine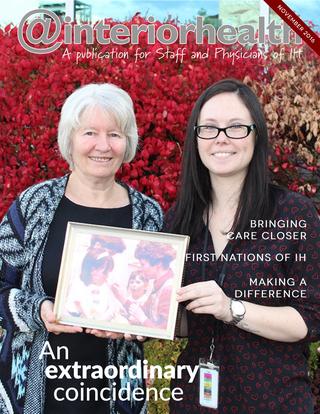 Job Matching
With just one click and a connection to LinkedIn, we can find jobs for you that best match your work experience.