Come live, work and play...where others only vacation!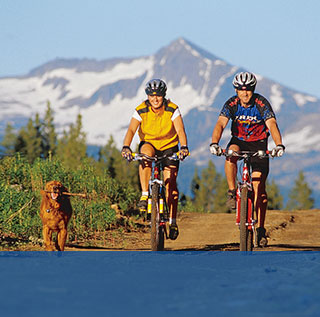 Come live, work and play...where others only vacation!
Search By Category
Search By Location
PROFESSIONAL PRACTICE LEADER, OCCUPATIONAL THERAPY
Apply Now
Job ID 00748109-1
Date posted 07/22/2015
Job title
:PROFESSIONAL PRACTICE LEADER, OCCUPATIONAL THERAPY
Community
:CRANBROOK
Facility
:EK REGIONAL HOSPITAL
Status
:RELIEF PART TIME (0.80 FTE)
Position Summary

Embrace BC's lifestyle while growing professionally!

We are seeking an Occupational Therapy Professional Practice Leader to provide clinical leadership and day-to-day operational management to Occupational Therapists across the acute, residential, and community settings in the Cranbrook and surrounding area (i.e. Interior Health's East Kootenay Health Region). You will be part of a dedicated team of professionals and have the opportunity to flourish under the mentorship of accomplished leaders, managers, and educators. This position is open to cover a one-year maternity leave starting in October 2015.

Based at East Kootenay Regional Hospital, the Occupational Therapy Professional Practice Leader is responsible for ensuring that standards for Occupational Therapy are consistent with regulatory, accrediting body standards and relevant legislation, as well as advising the Allied Health Director on professional practice issues and matters regarding Allied Health Services. This position is also accountable and responsible for the administration, supervision and planning of the Occupational Therapy services. Duties will include workload management, scheduling, and liaison with other managers and program leads. The successful candidate will be in authority for interpreting and implementing organizational regulations, policies and procedures as they apply to Occupational Therapy Services.

The East Kootenay region is situated along the Rocky Mountains providing lush green forests, clear glacier-fed lakes, and spectacular alpine meadows. The Kicking Horse and Columbia Rivers run through this area providing spectacular sights and experiences. Visitors and residents are drawn to the scenic East Kootenay area for the world-class recreational activities, strong cultural presence and the abundance of sunshine. Rated as the sunniest city in Canada, Cranbrook boasts more sunshine hours per year than anywhere else in the country. The outdoor enthusiast can find almost any activity in the East Kootenays including hang gliding, river rafting, heli-skiing, hiking, camping, skiing, fishing and snowmobiling - just to name a few. The area has a vibrant and eclectic culture. From rodeos to music festivals to live theatre, there is always a community event extending a warm welcome. As the Wilderness Capital of BC, this area promises wild animals and the great outdoors will be right at your doorstep.

You can expect:
• 100 percent comprehensive health benefits' coverage
• Above average vacation entitlement
• Generous pension plan
• A work environment conducive to growth and development of strong clinical skills
• Access to many clinical resources
• Interdisciplinary environments where patients are at the centre of care
• Relocation assistance for eligible new employees

Interior Health strives to create an environment where you enjoy the work you do, the place where you work, and the people around you. Together, we create great workplaces.
Qualifications

We require a self-directed, critical thinking, knowledgeable Occupational Therapist who enjoys working within a dedicated team of professionals. If you are skilled and experienced in managing a large department and in human resources management we would love to hear form you!

Education, Training and Experience:
• Completion of a recognized degree from an accredited program in the assigned Allied Health profession;
• Recent five (5) years' clinical practice including a minimum of two (2) years' Supervisory or Management experience in the assigned Allied Health field; or an equivalent combination of education, training, and experience.
• Current Registration with the College or current Certification with the appropriate Association/Body for the assigned Allied Health profession/discipline as applicable.
• Valid BC Driver's license.

Skills and Abilities:
• Management: Demonstrated ability to organize work, set objectives and establish priorities. Manages time and resources, implements activities to promote cooperation among the interdisciplinary team, supervises responsibilities of others, and collaborates across disciplines.
• Leadership: Promotes staff morale, engagement, recognition and collaboration. Demonstrates creative planning for change and innovations, implementation of IH policies or other protocols, and ongoing professional development of self and others.
• Knowledge Integration: Integrates best practice and current research evidence to support professional practice decisions and actions.
• Communication: Demonstrated ability to communicate effectively with clients, families, the public, medical staff and the members of the interdisciplinary team using, oral, written and computer communication means. Demonstrated ability to effectively resolve conflict.
• Critical Thinking: Demonstrated ability to integrate and evaluate pertinent data (from multiple sources) to problem-solve and make decisions effectively. Applies the problem solving process demonstrating critical thinking and decision making skills using a systems approach.
• Teamwork: Demonstrated ability to foster teamwork and a commitment to excellence in the provision of client care.
• Teaching: Ability to teach clients and others both one-on-one and in groups.
Apply Now
By being hired into one of our Pharmacy jobs at Interior Health Authority, you'll be a key member of the Interior Health Authority team. Professionals in Pharmacy careers come from a variety of backgrounds, bringing an assortment of knowledge and skills to every area of our business. Please click on your desired Pharmacy job below to learn more about the exact qualifications.
A job in Pharmacy at Interior Health Authority may be waiting for you!
Profile Connection
Login to your existing profile and check the status of your applications.
Interior Health Magazine
Job Matching
With just one click and a connection to LinkedIn, we can find jobs for you that best match your work experience.