Come live, work and play...where others only vacation!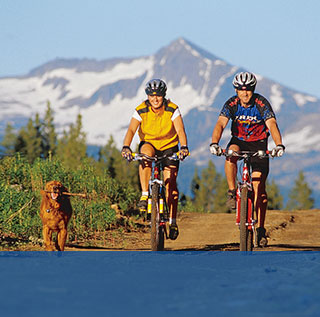 Come live, work and play...where others only vacation!
Search By Category
Search By Location
A+ CRITICAL CARE TRANSPORT NURSES
Apply Now
Job ID 00421894
Date posted 07/23/2015
Job title
:A+ CRITICAL CARE TRANSPORT NURSES
Community
:FLEXIBLE
Facility
:FLEXIBLE
Status
:CASUAL
Position Summary

Exciting! Touching Lives! Room for Growth! Independent Practice!

Interior Health's High Acuity Response Team (HART) program is seeking critical care/emergency trained nurses to be part of our innovative and award winning ground transport program.

The HART program supports patient care at rural and remote healthcare sites and ensures acutely ill adult and pediatric patients are moved to a higher level of care. The mobile critical care response team includes highly skilled RN's and RT's who perform vital assessment and intervention in a dynamic work environment.

HART teams cover the Southern Interior region of British Columbia with four base facilities at the following locations:

~ Cranbrook in the heart of the East Kootenay region and bordering the Rocky Mountains
~ Trail in the lush Selkirk Mountains of the West Kootenay region
~ Kamloops in the serene and beautiful Thompson Shuswap region
~ Penticton in the world renowned Okanagan Valley region.
~ Vernon future expansion

HART nurses also provide ground critical care outreach and trauma support in their base facilities and have opportunities to teach and mentor less experienced staff. Interior Health provides ACLS, PALS, TNCC, NRP and ENPC training for the HART team.

If you are confident in your nursing and critical thinking skills, have excellent communication skills and are comfortable working autonomously and in a team environment, we would love to talk with you about career opportunities with the HART team at Interior Health.

Come live, work and play where others dream of vacationing! Make a difference! Love your work! APPLY TODAY!!!
Qualifications

Graduation from an approved School of Nursing with current practicing registration with the College of Registered Nurses of British Columbia (CRNBC).

Successful completion of an accredited critical care/emergency training course and/or certificate, a minimum of three years recent related experience caring for critically ill/injured patients including experience performing inter-facility patient transfers; or an equivalent combination of education, training and experience.

Successful completion of an accredited trauma course such as Transport Nurse Advanced Trauma Course, International Trauma Life Support Course (ITLS), Trauma Nursing Care Course (TNCC), Pre-Hospital Trauma Life Support Course (PHTLS); or an equivalent combination of education, training and experience.

Current certification in Basic Cardiac Life Support.
Current valid BC Driver's License.
Apply Now
By being hired into one of our Registered Nurse jobs at Interior Health Authority, you'll be a key member of the Interior Health Authority team. Professionals in Registered Nurse careers come from a variety of backgrounds, bringing an assortment of knowledge and skills to every area of our business. Please click on your desired Registered Nurse job below to learn more about the exact qualifications.
A job in Registered Nurse at Interior Health Authority may be waiting for you!
Profile Connection
Login to your existing profile and check the status of your applications.
Interior Health Magazine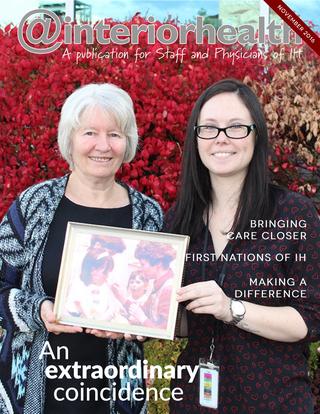 Job Matching
With just one click and a connection to LinkedIn, we can find jobs for you that best match your work experience.