Health Sciences
Interior Health offers a positive work environment that promotes continuous learning, professional growth, and clinical skill development. Our positions come with a 100 percent employer paid, comprehensive health benefits; a generous pension plan; excellent vacation entitlement; and relocation assistance for eligible new employees.
Rewarding and meaningful Health Science career opportunities are available in acute care, outpatient settings, home and community care, convalescence care, day programs, residential care, mental health and substance use programs, or outreach programs.
We employ all levels of Health Science professionals within the Okanagan, Kootenay, Thompson, Cariboo, and Shuswap Regions. Whether you are seeking a "big city" lifestyle or the peace and tranquility of rural living, you will find it within the beautiful, natural setting of British Columbia.
Embrace BC's lifestyle while growing professionally!
Relevant to Health Science positions: Our Health Science careers will see you formulating goals and planning treatments for a diverse population of patients and their families and collaborating on discharge planning and education. You will be part of a progressive, multi-disciplinary team that consistently focuses its rehabilitation programs on Best Practices. You will find yourself working with a varied patient population while gaining valuable training and experiences.
Health Science Opportunities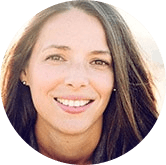 Cassie Durvin, Medical Sonographer
- Royal Inland Hospital
I love my job as a sonographer. I learn something new every day. There is always purpose to our days, as we see first-hand the difference we are making in our patient's lives. My co-workers, along with my superiors, have made me feel so at home and welcomed. They are quick to offer help, reassurance and friendship, and I feel like I am really part of a tight-knit team. I would definitely recommend working at IH. I feel I am someone they value and would like to have on board for many years. I feel they go out of their way so I can have a successful personal and professional balance in my everyday life. When my patients find out I am new to the city, I can hear the pride in their voices when they suggest ideas of things to see and do. They love living here, and they want to make me love it to, which I do very much!
Joanne Flett, Pediatric Audiologist
- Cranbrook Health Centre
I love my job because I love being part of a team that puts so much emphasis on patient care. At the end of each day I return from work with a smile on my face, feeling proud of what I have done and the connections I have made with my patients and coworkers. The best part of my job is that I operate independently yet still feel like a valued team member despite the geographical distance between myself and my colleagues. I recommend working at Interior Health because you always feel supported, encouraged, and motivated! Everyone has been incredibly welcoming and encouraging. Coming here knowing no one I have already made an abundance of close friends.