Health Care Assistant
Making a positive impact on people's lives everyday
Already registered with the BC Care Aide & Community Health Worker Registry? Join our team!
What is a Health Care Assistant?
In British Columbia the term Health Care Assistant (HCA) is used to describe a variety of workers including, but not limited to, the following titles: Community Health Worker, Care Aide, Long-Term Care Attendant, Nurse's Aide, Assisted Living Worker, Home Support Worker and Personal Support Worker.
These frontline care providers are an integral and valued part of a multi-disciplinary team that work in a variety of practice settings including home support, assisted living, long-term care, special care units, acute care and other home and community settings.
While the educational requirements are the same, the work environments are very different. A Care Aide works in a team environment or acute facility and a Community Health Worker works independently, travelling to client's homes. The demographic cared for are generally medically fragile, cognitively complex, and diverse in age.
Typical Responsibilities of a Care Aide or Community Health Worker may include:
Personal care and activities of daily living including; bathing, taking temperature, personal grooming, skin care, medication reminders, pulse and respiration, and oral hygiene
Non-sterile dressing applications
Mobility and transfer assistance with related lifts
Observing and reporting changes in client behaviour and condition
Become a dual credit HCA high school student
Quick Facts
Why Should I choose This Career AT Interior Health?
Work/Life Balance
Do you have other commitments? Care Aide and Community Health Worker positions often have flexible working hours. Accept a casual position and choose when you want to work or accept a permanent line that fits best with your lifestyle.

Pay
Wages starting from $23.27 - $25.83 / hr
*wages effective April 2021

Benefits
Depending on the collective agreement and employee status, the following health benefits may be available.

Education
All employees at IH have access to online resources from most IH facilities from e-learning modules to e-library research. In addition to Internet and Intranet sites, most of our locations are supported by Professional Practice Leaders or Clinical Resource personnel.

High in Demand
IH is a leading employer in the interior of BC. Care Aides and Community Health Workers are in high demand with our aging population and model of health care delivery.

Rural and Urban
Our geographical location offers the choice of an active urban lifestyle or a quiet rural setting.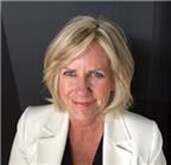 Susan Brown, CEO
Community Health Workers provide the front line support that is crucial for our clients to remain independent and active in their homes and in their communities. To meet the needs of an increasingly aging and complex population, these employees are committed to ensuring Interior Health can deliver a high standard of patient centered care by ensuring Every Person Matters.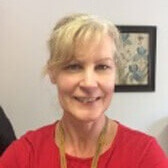 Stacey Thin, Manager
- Talarico Place (Castlegar, BC)
Care Aides are critical to the happiness and wellbeing of all who live in long-term care. Their smile and gentle touch is the first vision a person in care has on waking and before they close their eyes for sleep. They hold the individual's entire day and night in their hands. Helping them up in the morning, throughout the day and night with life's essential and most basic needs; comfort, eating, dressing, bathing, which most of us take for granted as we can meet these needs on our own. Their efforts and hard work often go unacknowledged although not unappreciated. I am thankful to have this opportunity to tell them all how much their work means to others and how meaningful it is and how appreciative we are to have them caring for our mothers, fathers, brothers and sisters.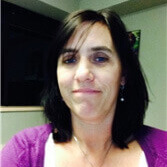 Joanna Evison, Site Manager
- Golden and District Hospital (Golden, BC)
I have the most tremendous respect for the care aides and the work they do each and every day. They are entrusted with the care of our most vulnerable and deliver that care with dedication and compassion, giving a voice to those that can't necessarily speak up for themselves! Thank you to you all!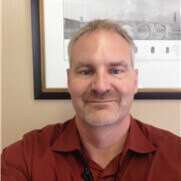 Jon Clare, Home Health Manager
- Corporate Office (Kelowna, BC)
A career as a Health Care Assistant is a rewarding path, allowing you to make a difference in people's lives every day. When you pursue a career with IH, you join one of the biggest employers within the Okanagan region.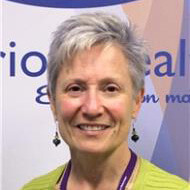 Cindy Kozak-Campbell, Executive Director, Long-Term Care Services
Care aides are key members of our team in long term care- beyond the personal care they provide to individuals, the relationships they develop bring joy, comfort and meaning to each person's day.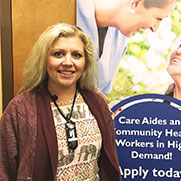 Fawna Maloney, Interior Health Community Health Worker
To advocate and be the voice of someone in need gives me a reason to be here.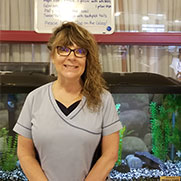 Dawn Vandean, Interior Health Community Health Worker
Absolutely LOVE the residents. Their stories of life and their humour! So rewarding to work with them and make their final years happy and comfortable.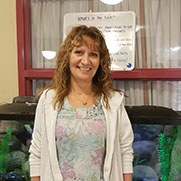 Corie Tulari, Interior Health Community Health Worker
Love when I feel I have done my best to make my residents smile, and feel safe
Read the following stories on the outstanding health care assistants in Interior Health